Arizona Grand Resort & Spa
Phoenix, AZ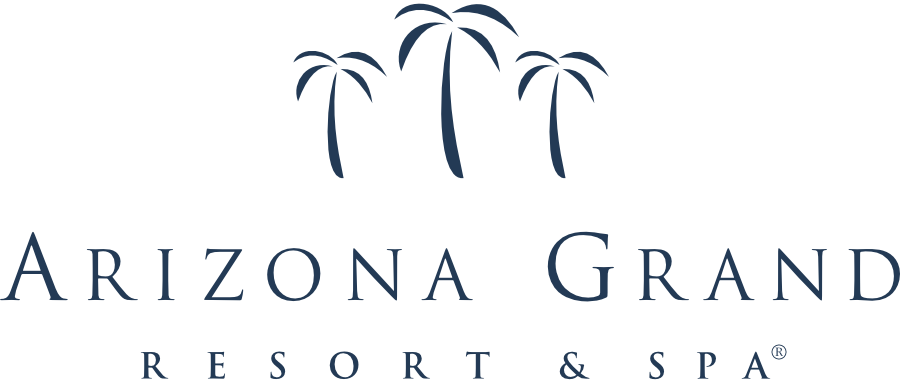 8000 S. Arizona Grand Parkway
Phoenix, AZ 85044
---
Summary of Position:
The Stewarding Supervisor is responsible for assisting the Assistant Stewarding Manager in the supervision of the Stewarding Department as well as delivering food to banquet areas (buffets, receptions, dinners), assisting serving staff in serving meals and keeping the Banquet Kitchen and dish room clean and organized.
Essential Functions:
Consult the Assistant Stewarding Manager for pertinent information regarding daily business and special functions. 
Ensure adherence to local Health Department rules and regulations. 
Ensure all Resort policies and procedures are followed, including the proper and timely delivery of food to respective banquet rooms.
Maintain the ballroom kitchen's cleanliness according to Resort standards
Evaluate dishwashers and banquet stewards in performance of assignments, (ie. recommending promotions or making other changes in work assignments.)
Ensure that health, fire and safety regulations are being adhered to by all Associates.
Ensure that all equipment is properly handled and maintained. 
Maintain inventory controls established by department for all equipment. 
Make sure that dish out line is set up, when required. 
Organize breaks for all dish room personnel. 
Use cleaning chemicals according to prescribed methods. 
Make sure that scheduled personnel are on time and working.
Check and control the proper storage of products, especially with all linens,  equipment and cleaning agents. 
Inspect all sets and daily assignments completed by stewards.
Meet with Banquet Chef to discuss the needs and requirements for all convention and catering functions during the shift.
Make sure that food is taken to the areas that need it. 
Other supportive functions as determined by the supervisor. 
Qualifications:
Education: High School Diploma or equivalent preferred 
Experience: Prior experience with hot/cold food preparation required, Mechanical/repair of kitchen equipment experience required, 2 years experience as a Stewarding Supervisor required
Certificates or Licenses: Arizona Food Service Worker card required. Valid driver's license with a clean motor vehicle record required.
Knowledge, Skills, and Abilities:
Ability to perform duties within varying temperatures of the ballroom kitchen
Ability to grasp, lift, and/or carry or otherwise push goods on a cart (max. weight up to 200lbs) and to use all equipment; i.e., knives, spoons, spatulas, to perform all essential functions.
Ability to reach, lift, stoop, and stand on a continuous basis in order to perform the essential functions.
Ability to operate and repair all kitchen equipment.
Basic mathematical skills necessary to understand measurements, requisition amounts, and portion amounts as it relates to chemicals.    
Ability to memorize and perform Resort Standards, AAA Diamond standards, and Mystery shopper standards.
Ability to drive a large truck.
Ability to supervise personnel.
Personal Characteristics:
Behaves ethically.
Communicates effectively: Speaks and listens in a clear, thorough, and timely manner, effectively English language to communicate with other associates.
Professional Appearance: Exhibits an appearance appropriate for a four diamond resort (Specific grooming standards are available for review.)
*This position is a safety-sensitive position. Under the law, safety-sensitive positions are defined as positions where the employee operates, repairs, maintains or monitors the performance or operation of a motor vehicle, equipment, machinery, or power tools. Safety-sensitive positions may also include jobs where the tasks or duties required of the employee could affect the safety or health of the employee performing the task or others.
Arizona Grand Resort & Spa
744 Room Resort
About Arizona Grand Resort & Spa
Arizona Grand Resort & Spa puts you in the midst of one of Phoenix, Arizona's most naturally beautiful places. The region's only AAA Four-Diamond, all-suite hotel is ideally situated on the doorstep of 17,000 acres of South Mountain Preserve, the largest municipal park in the world and the most visited hiking destination in the state. Arizona Grand Resort & Spa serves up stunning perspectives and unique Southwestern touches that make your visit to Phoenix feel naturally grand.
Whether attending an event, making a quick getaway, or taking the annual family vacation, you'll be warmly welcomed and well cared for at our luxury hotel in Phoenix, Arizona.
About the Company
Family-owned and family-built, Marc & Rose is an eclectic collection of iconic resorts and hidden gems — each a tribute to place-based sensuality and playful improvisation. Born of an irreverent spirit and a passion for hard work, our collection makes its home across the American West. It embodies the sounds, smells, and colors of iconic landscapes – and it doesn't come to life without the human heart.
Our passionate team breathes new life into familiar places, imagines original spaces into being, and practices the art of welcome. We consider hospitality an essential part of being human. But it is also a calling — a creative and professional pursuit that requires curiosity, care, and grit. Because the heartbeat of genuine hospitality is always, first and foremost, you.
Arizona Grand Resort & Spa provides equal employment opportunities (EEO) to all associates and applicants for employment without regard to ethnicity, religion, gender, sexual orientation, national origin, age, disability or genetics. In addition to federal law requirements, Arizona Grand Resort & Spa complies with applicable state and local laws governing nondiscrimination in employment in every location in which the company has facilities. This policy applies to all terms and conditions of employment, including recruiting, hiring, placement, promotion, termination, layoff, recall, transfer, leaves of absence, compensation and training.
M/F/D/V