The Canal Club
Scottsdale, AZ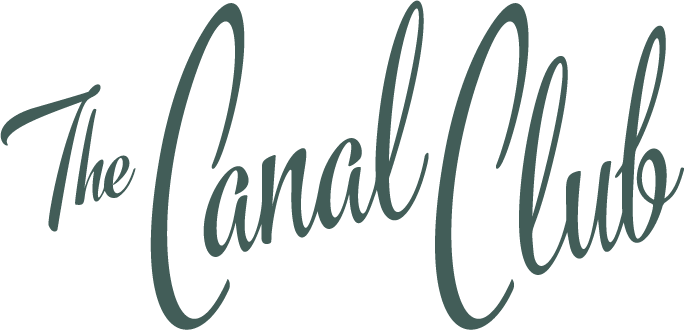 4925 N Scottsdale Rd
Scottsdale, AZ 85251
---
The Scott Resort & Spa, along with Executive Chef Alex Pasco, is seeking a Chef de Cuisine for the highly popular and always instagrammable Canal Club! Delicious food, HEARTfelt workplace and great growth potential for a passionate culinary leader.
The Canal Club Chef de Cuisine will run day to day operations which includes but not limited to supervise and work with all kitchen staff in order to prepare, cook and present food according to restaurant and resort standard recipes in order to create high end quality food products.
Day to Day 
Check line to ensure they are properly putting out food in a timely manner, with quality and constancy in mind.
Work on any chef specific prep, and any line prep if needed immediately.
Do a line spot check daily in-between meal period changes.
Put in Orders for the day produce, fish, bread, and any items needed for service.
Work on any office oriented work needed.
Assign, in detail, specific duties to cooks under supervision for efficient operation of kitchen.
Ensure line is set for service and work expo.   
Extended 
Schedule culinary staff so that proper coverage is maintained while keeping payroll costs in line.
Run specials according to seasonality that are on theme.
Develop new recipes in line with concept and cuisine.
Assist in the creation of Seasonal Holiday menus.
Ensure proper receiving, storage (labeling, dating) and rotation of food products so as to comply with health department regulations.
Check all costed recipes to ensure up to date and correct.
Adhere to control procedures for cost and quality.
Perform all other duties as assigned by the Executive Chef and/or the General Manager.
Support
Supervise daily cleaning of walk-in boxes for safety reasons.
Maintain vacation schedule for proper staffing.
Reports any equipment in need of repair to chef and engineering for service.
Performs duties as requested, such as Amenities, V.I.P. parties and staff meetings.
Education: High School Diploma or equivalent preferred. Culinary or apprenticeship program preferred
Experience: Minimum 3 years cooking experience in a similar environment required. Broiler and sauté experience preferred.  Experience in a creative / forward thinking free standing restaurant environment is HIGHLY preferred!
Certificates or Licenses: Maricopa County Food Handler's Certificate (ANSI)
Knowledge, Skills, and Abilities:
•           Knowledge of the fundamentals of cooking, i.e. sauces, stocks, and cooking procedures
•           Knowledge of the acceptable standards of sanitation
•           Knowledge of operating all kitchen equipment, i.e. stoves, ovens, broilers, slicers, etc.
•           Ability to butcher fish and/or meat
•           Basic mathematical skills to prepare recipes
•           Ability to understand and comply with all Health Department standards
•           Ability to memorize and perform Resort Standards and AAA Diamond standards.
Personal Characteristics:
Behaves ethically.
Organized: Maintain a neat, organized workspace, maintaining important documents pertinent to job.
Communicates effectively: Speaks and listens in a clear, thorough, and timely manner, effectively reading and writing, using the English language in order to properly document incidents and activities utilizing Perspective Software.
Professional Appearance: Exhibits an appearance appropriate for a AAA Four Diamond resort (Specific grooming standards are available for review).
Attendance as scheduled is a critical element in all positions at The Scott Resort & Spa.
The Scott Resort & Spa's leaders and team members believe each guest should be treated with respect and professionalism. We create A HEARTfelt experience…BEyond Expectations, enticing our guests to return again and again. In order to be successful at The Scott Resort & Spa, team members must share both our vision and our values (Helpful, Ethical, Attentive, Resourceful and Thankful). This includes possessing and demonstrating a high level of courtesy and respect for both internal and external guests. Our fun, friendly and enthusiastic team members treat every guest as if they were our only guest. A true customer focus is essential to success with our property.
The Canal Club
Restaurant
Our Restaurant 
The Scott Resort & Spa's signature restaurant, The Canal Club, specializing in modern Cuban-American cuisine and Caribbean inspired cocktails.  
The Canal Club is infused with the colors and comforts of 1930s Havana aesthetic, bringing together the culture and soul of New Orleans and the classic architectural geometry of The Bauhaus, all while celebrating the desert oasis sanctuary it calls home. The restaurant, bar and lounge area offer a casual, yet elegant ambiance throughout the dining room and lobby, while capitalizing on its ideal indoor-outdoor layout, creating a vibrant and comfortable atmosphere.
Under direction of Executive Chef Alex Pasco, The Canal Club serves three meals a day in the main dining room, in addition to a selection of tapas and libations at the lobby bar. Aside from the delicious food, The Canal Club's beverage program is crafted to provide a fresh departure from the local area cocktail scene; a careful infusion of modern technique and classic fundamentals.
The Canal Club provides equal employment opportunities (EEO) to all associates and applicants for employment without regard to ethnicity, religion, gender, sexual orientation, national origin, age, disability or genetics. In addition to federal law requirements, The Scott Resort & Spa complies with applicable state and local laws governing nondiscrimination in employment in every location in which the company has facilities. This policy applies to all terms and conditions of employment, including recruiting, hiring, placement, promotion, termination, layoff, recall, transfer, leaves of absence, compensation and training.
M/F/D/V