Arizona Grand Resort & Spa
Phoenix, AZ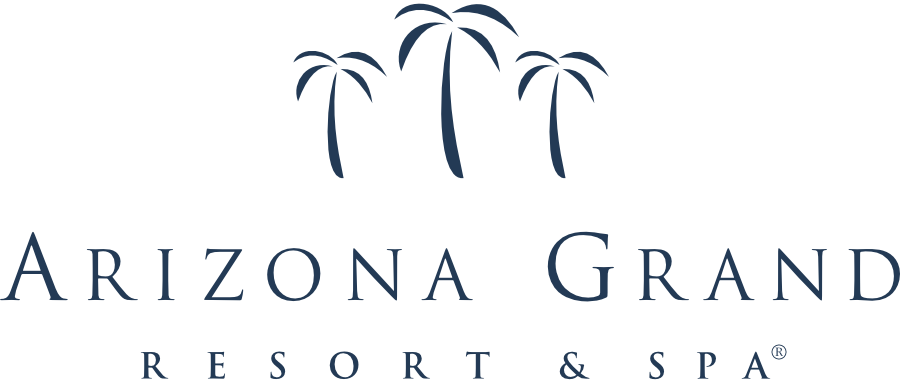 8000 S. Arizona Grand Parkway
Phoenix, AZ 85044
---
Summary of Position:
The Security Officer must perform protective and enforcement functions in a courteous and restrained manner to maintain a safe and secure environment. These functions include emergencies, undesired conduct, disturbances and threats to life and property.
Essential Functions:
Spend majority of shift on foot patrol, walking, climbing stairs of the interior and perimeter of the hotel to observe and identify potential security and safety risks or undesirable conditions.  
Communicate using pager and two way radio
Maintain order in the hotel focusing on the welfare of the guests and associates.
Respond quickly to emergency conditions such as fire, safety hazards, and threats to life and/or property. 
Handle undesired conduct, violations of hotel policy and civil laws as warranted for the security and safety of hotel guests, employees, patrons and property.  
Answer security telephone and safety hotline calls and respond in a timely manner based on priority.
Observe the CCTV monitors for any unusual activity and in the case of suspicious behavior report directly, via radio, to the supervisor on duty; report any alarms similarly.
Memorize and monitor life safety systems installed on property including layout of entire building, alarm pull stations, location of fire extinguisher and sprinklers.
Check employee packages as they exit to ensure no food or property is being removed.  
Screen persons entering entrances for purpose and authorization.
Receive record and store lost and found items. Research and respond to inquiries from guests concerning status of items, mailing out claimed items to their owner.
Provide accurate information to inquirers for directions, hours of operation, etc.
Escort guests and employees as required to parking lots.
Assist guests with door lock problems using moderately complex hand-held electronic apparatus.
Other tasks as assigned by the Director of Security, the Security Supervisor(s) and/or the General Manager.
Qualifications:
Education: High School Diploma or GED
Experience: Prior law enforcement, security experience or military experience preferred. Must be at least 19 years of age.
Certificates or Licenses: Valid Driver's License with a clean motor vehicle record. National EMT certification preferred.
Knowledge, Skills, and Abilities:
Ability to maintain consistency, diplomacy and tact in difficult or challenging situations.
Ability to make independent decision.
Knowledge of the layout of the building, function rooms, and general information about the city and surrounding areas.
Ability to visually detect signs of an emergency.
Ability to follow written or verbal instructions.
Ability to climb stairs at a rapid pace.
Personal Characteristics:
Behaves ethically.
Organized: Maintain a neat, organized work space, maintaining important documents pertinent to job. 
Communicates effectively: Speaks and listens in a clear, thorough, and timely manner, effectively reading and writing, using the English language in order to properly document incidents and activities utilizing Perspective Software.
Professional Appearance: Exhibits an appearance appropriate for a four diamond resort (Specific grooming standards are available for review).
*This position is a safety-sensitive position. Under the law, safety-sensitive positions are defined as positions where the employee operates, repairs, maintains or monitors the performance or operation of a motor vehicle, equipment, machinery, or power tools. Safety-sensitive positions may also include jobs where the tasks or duties required of the employee could affect the safety or health of the employee performing the task or others
Arizona Grand Resort & Spa
744 Room Resort
About Arizona Grand Resort & Spa
Arizona Grand Resort & Spa puts you in the midst of one of Phoenix, Arizona's most naturally beautiful places. The region's only AAA Four-Diamond, all-suite hotel is ideally situated on the doorstep of 17,000 acres of South Mountain Preserve, the largest municipal park in the world and the most visited hiking destination in the state. Arizona Grand Resort & Spa serves up stunning perspectives and unique Southwestern touches that make your visit to Phoenix feel naturally grand.
Whether attending an event, making a quick getaway, or taking the annual family vacation, you'll be warmly welcomed and well cared for at our luxury hotel in Phoenix, Arizona.
About the Company
Family-owned and family-built, Marc & Rose is an eclectic collection of iconic resorts and hidden gems — each a tribute to place-based sensuality and playful improvisation. Born of an irreverent spirit and a passion for hard work, our collection makes its home across the American West. It embodies the sounds, smells, and colors of iconic landscapes – and it doesn't come to life without the human heart.
Our passionate team breathes new life into familiar places, imagines original spaces into being, and practices the art of welcome. We consider hospitality an essential part of being human. But it is also a calling — a creative and professional pursuit that requires curiosity, care, and grit. Because the heartbeat of genuine hospitality is always, first and foremost, you.
Arizona Grand Resort & Spa provides equal employment opportunities (EEO) to all associates and applicants for employment without regard to ethnicity, religion, gender, sexual orientation, national origin, age, disability or genetics. In addition to federal law requirements, Arizona Grand Resort & Spa complies with applicable state and local laws governing nondiscrimination in employment in every location in which the company has facilities. This policy applies to all terms and conditions of employment, including recruiting, hiring, placement, promotion, termination, layoff, recall, transfer, leaves of absence, compensation and training.
M/F/D/V