Arizona Grand Resort & Spa
Phoenix, AZ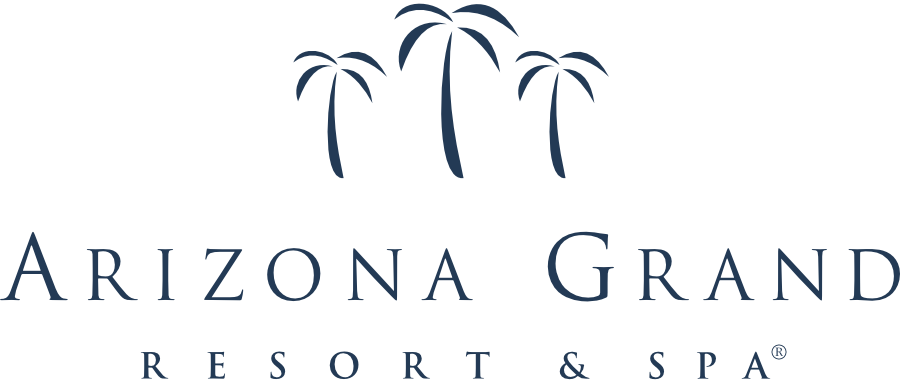 8000 S. Arizona Grand Parkway
Phoenix, AZ 85044
---
Come join our AMAZING Front Office Team and enjoy an opportunity earn INCENTIVES in addition to a competitive hourly rate!
Summary of Position: PART-TIME
The Guest Service Agent is responsible for being an ambassador of the resort by providing friendly, efficient, and hospitable guest check-in and check-out service at the front desk.  The Guest Service Agent also provides guests with information about resort, local, and statewide activities and attractions and seeks opportunities to create a memorable and quality experience for both guests and patrons alike.  
Essential Functions:
Greet guests immediately with a friendly and sincere welcome. Use a positive and clear speaking voice, listening attentively to understand requests.
Duties as assigned by Front Office Management such as Guest Service Agent responsibilities as needed such as:
Check guests in/out through Springer Miller.
Assist Guests in all inquiries related to check in/out.
Other tasks as assigned including, but not limited to the business center functions, front or bell desk assistance and gift cards.
Complete the registration process by inputting and retrieving information from a computer system, confirming pertinent information to a guest's reservation and making changes as necessary.
 Verify and swipe credit cards for authorization using electronic acceptance methods and verifying a photo ID at check-in.
Handle cash, make change and balance an assigned house bank.  
Accept and record vouchers, traveler checks, and other forms of payment.  
Post charges to guest suites and house accounts using the computer.
Promptly answer the telephone using positive and clear English communication.  Input messages into the computer.  Retrieve messages, mail and facsimiles for guests as requested.
Close guest accounts at the time of check out ensuring the guest's stay was enjoyable, resolving issues as necessary.
Arrange registration cards and complete bucket check.
Incorporate the Mystery Shopper Standards into every interaction.
Assist with both concierge desk and front office functions as requested.
Answer guest inquiries politely using a clear speaking voice, providing thorough and complete information in response to guest inquiries and the individual needs of the guests. Resolve challenges quickly and efficiently.
Arrange and confirm recreational, dining, and/or business activities inside and outside the resort.
Promptly answer phones using a positive and articulate speaking voice with proper verbiage.
Keep detailed and accurate records of all guest interactions and requests through daily paperwork and log sheets.
Delivery of guest mail and packages as necessary.
Maintain desk resources including refilling brochure rack, making copies of fliers, and keeping desk generally neat and organized.
Assist business center after hours by sending and receiving facsimiles, making photocopies, and performing basic computer functions.
Continuously stay updated in the trends and activities of the tourism industry.
Any other tasks, projects and/or duties assigned by the Front Office Management Team and/or the General Manager.
Qualifications:
Education: High school diploma or equivalent preferred.
Experience: Customer service experience required, preferably hospitality industry front desk or concierge. 
Certificates or Licenses: N/A
Knowledge, Skills, and Abilities:
Ability to effectively deal with challenging guests, some of whom may require considerable levels of tact and diplomacy to diffuse anger and resolve issues.
Considerable knowledge of the city and surrounding areas, including ability to provide clear, accurate directions.
Basic mathematical skills, ability to use a computer and calculator.
Ability to memorize and perform AAA four diamond standards.
Personal Characteristics:
Positive Attitude.
Behaves ethically.
Communicates effectively: Speaks and listens in a clear, thorough, and timely manner, effectively reading and writing, using the English language.
Professional Appearance: Exhibits an appearance appropriate for a four diamond resort (Specific grooming standards are available for review).
Arizona Grand Resort & Spa
744 Room Resort
About Arizona Grand Resort & Spa
Arizona Grand Resort & Spa puts you in the midst of one of Phoenix, Arizona's most naturally beautiful places. The region's only AAA Four-Diamond, all-suite hotel is ideally situated on the doorstep of 17,000 acres of South Mountain Preserve, the largest municipal park in the world and the most visited hiking destination in the state. Arizona Grand Resort & Spa serves up stunning perspectives and unique Southwestern touches that make your visit to Phoenix feel naturally grand.
Whether attending an event, making a quick getaway, or taking the annual family vacation, you'll be warmly welcomed and well cared for at our luxury hotel in Phoenix, Arizona.
About the Company
Family-owned and family-built, Marc & Rose is an eclectic collection of iconic resorts and hidden gems — each a tribute to place-based sensuality and playful improvisation. Born of an irreverent spirit and a passion for hard work, our collection makes its home across the American West. It embodies the sounds, smells, and colors of iconic landscapes – and it doesn't come to life without the human heart.
Our passionate team breathes new life into familiar places, imagines original spaces into being, and practices the art of welcome. We consider hospitality an essential part of being human. But it is also a calling — a creative and professional pursuit that requires curiosity, care, and grit. Because the heartbeat of genuine hospitality is always, first and foremost, you.
Arizona Grand Resort & Spa provides equal employment opportunities (EEO) to all associates and applicants for employment without regard to ethnicity, religion, gender, sexual orientation, national origin, age, disability or genetics. In addition to federal law requirements, Arizona Grand Resort & Spa complies with applicable state and local laws governing nondiscrimination in employment in every location in which the company has facilities. This policy applies to all terms and conditions of employment, including recruiting, hiring, placement, promotion, termination, layoff, recall, transfer, leaves of absence, compensation and training.
M/F/D/V