Arizona Grand Resort & Spa
Phoenix, AZ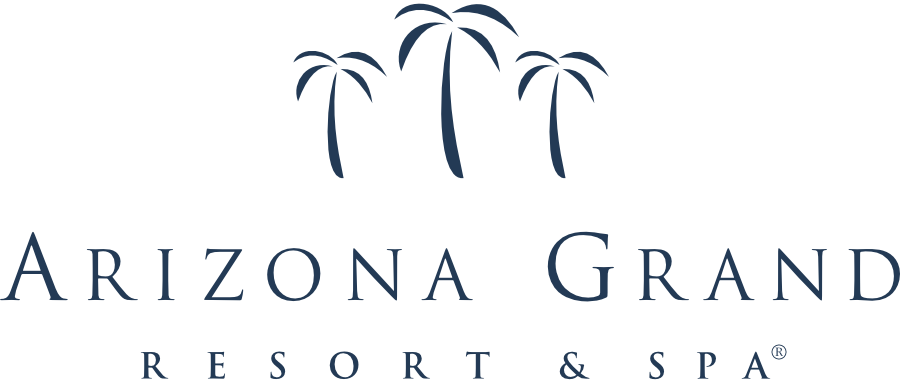 8000 S. Arizona Grand Parkway
Phoenix, AZ 85044
---
The Banquet Cook is responsible for preparing and cooking all of the hot food items while maintaining quality standards set by the Resort.
Prepare all items listed on daily prep lists, following standard procedure or as otherwise directed by supervisor, regularly checking product and maintaining high quality at all times.
Organize prepped food by day/function and group name.  Only mark items off prep list when this is complete.
Check portion control: weights and counts before, during and after prep.
Fire food for service.  Serve on service line.
Follow proper storage procedures when removing food from walk-in or returning food to walk-in.
Maintain cleanliness of work area at all times. Follow "clean as you go" policy.
Maintain walk-ins, prep area and all equipment up to Health department and Resort standards.
Assist in other areas of the kitchen, as necessary.
Assist in transporting food and equipment to other areas on property for satellite service.
Other supportive functions as determined by the supervisor.
Education: High School Diploma preferred
Experience: At least two years cooking and prep work experience required.
Certificates or Licenses: Maricopa CountyFood Service Worker card
Knowledge, Skills, and Abilities:
Ability to clean with abrasive kitchen cleansers
Basic math skills necessary to understand and implement recipes and measurements
Good hand/eye coordination needed to use all kitchen equipment, i.e. choppers, graters, mixers, etc.
Ability to reach and place items on a hot line
Ability to work in confined spaces at extreme temperatures
Ability to grasp, lift, carry, push or pull products up to 200 pounds.
Ability to memorize and perform Resort Standards, AAA Diamond standards, and Mystery shopper standards
Personal Characteristics:
Behaves ethically
Communicates effectively: Speaks and listens in a clear, thorough, and timely manner, effectively reading and writing, using the English language to communicate with other employees and guests
Professional Appearance: Exhibits an appearance appropriate for a four diamond resort (Specific grooming standards are available for review)
Arizona Grand Resort & Spa
744 Room Resort
About Arizona Grand Resort & Spa
Arizona Grand Resort & Spa puts you in the midst of one of Phoenix, Arizona's most naturally beautiful places. The region's only AAA Four-Diamond, all-suite hotel is ideally situated on the doorstep of 17,000 acres of South Mountain Preserve, the largest municipal park in the world and the most visited hiking destination in the state. Arizona Grand Resort & Spa serves up stunning perspectives and unique Southwestern touches that make your visit to Phoenix feel naturally grand.
Whether attending an event, making a quick getaway, or taking the annual family vacation, you'll be warmly welcomed and well cared for at our luxury hotel in Phoenix, Arizona.
About the Company
Family-owned and family-built, Marc & Rose is an eclectic collection of iconic resorts and hidden gems — each a tribute to place-based sensuality and playful improvisation. Born of an irreverent spirit and a passion for hard work, our collection makes its home across the American West. It embodies the sounds, smells, and colors of iconic landscapes – and it doesn't come to life without the human heart.
Our passionate team breathes new life into familiar places, imagines original spaces into being, and practices the art of welcome. We consider hospitality an essential part of being human. But it is also a calling — a creative and professional pursuit that requires curiosity, care, and grit. Because the heartbeat of genuine hospitality is always, first and foremost, you.
Arizona Grand Resort & Spa provides equal employment opportunities (EEO) to all associates and applicants for employment without regard to ethnicity, religion, gender, sexual orientation, national origin, age, disability or genetics. In addition to federal law requirements, Arizona Grand Resort & Spa complies with applicable state and local laws governing nondiscrimination in employment in every location in which the company has facilities. This policy applies to all terms and conditions of employment, including recruiting, hiring, placement, promotion, termination, layoff, recall, transfer, leaves of absence, compensation and training.
M/F/D/V